There is a lot to love about the Whitsundays Islands; the crystal clear ocean, the underwater colours, the unique marine life, the endless white beaches, and much, much more.
The natural attractions of the Whitsundays Islands are endless as well as the ways of exploring the area. If you are planning to go on a day trip from Airlie Beach and you are not quite sure of how to make the most from it, don't worry, we are here to help you.
There are some important things to consider before you choose a day trip to the Whitsundays Islands. For example, do you want a shared or private experience? Would you like to spend more time on Whitehaven Beach or visiting awesome snorkelling spots? Are you travelling with your family, partner or a big group of friends?
All right, don't get overwhelmed yet, you will see how clear it gets by the end of this post.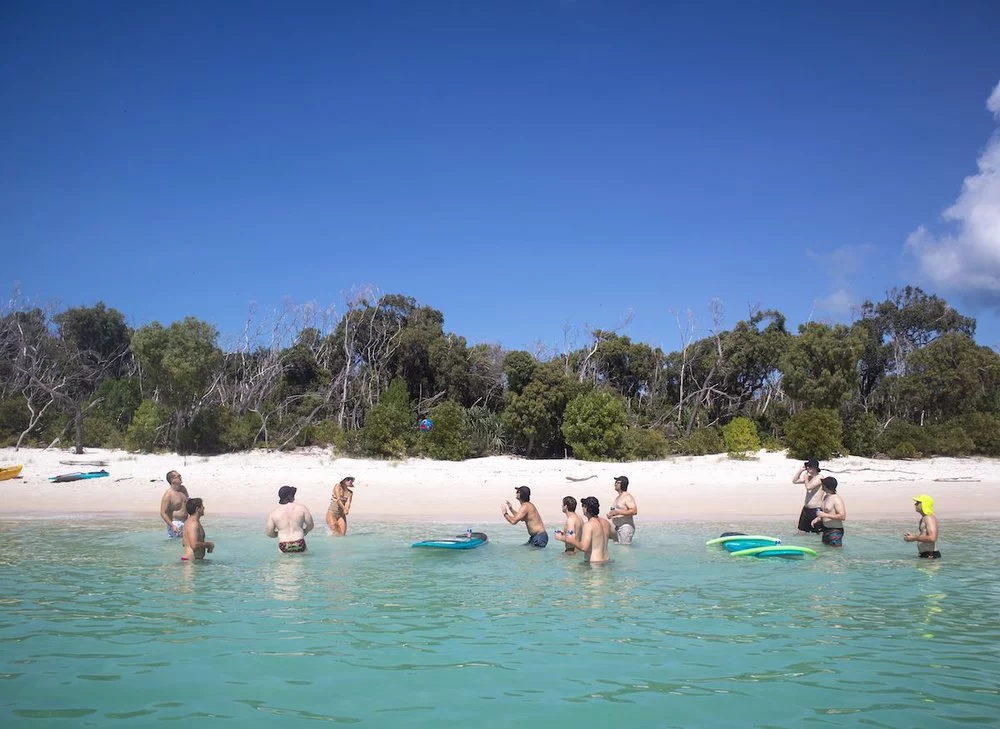 SHARED OR PRIVATE DAY TRIPS FROM AIRLIE BEACH
The first thing you might need to decide is whether you want to share the experience with other guests or if you are interested in a private vessel.
Shared day tours to the Whitsundays Islands are usually designed for large groups of people, where you probably end up having a blast with new friends onboard.
Wings Sailing Charters Whitsundays Day Trips from Airlie Beach are private and specially made for small groups.
In this way, you basically have the whole vessel for you and your mates or family!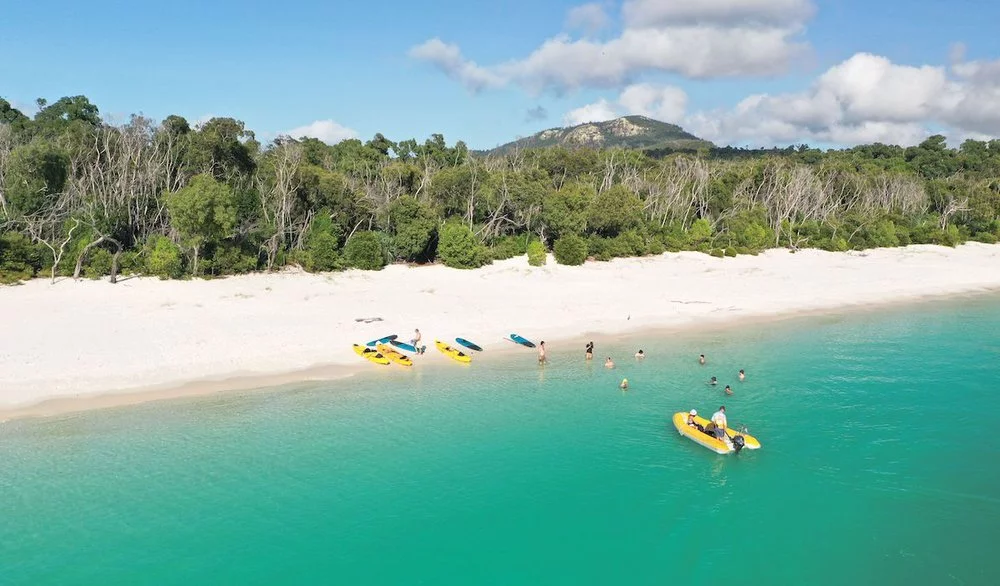 WHERE TO GO ON A DAY TRIP FROM AIRLIE BEACH?
The most beautiful beach in the world is just a stone's throw away from Airlie Beach. Everyone wants to visit Whitehaven Beach at least once in their life and walk on the stunning white and soft sand, swim on the warm and turquoise water and get amazing views from Hill Inlet Lookout.
Wings Whitehaven Beach Day Trip is perfect for a small group of friends or family (max 6 guests) who just want to relax and have fun on the beach after a thrilling and premium ride. And … that's not all. It also includes a fresh and delicious seafood platter, a welcome bottle of champagne, a friendly skipper, and cold storage and ice for BYO drinks.
There are 74 islands in the Whitsundays Islands, unlimited secluded beaches and bays where to toast with your buddies and take a dip under the bright sun.
Wings Airlie Beach Express private day trip is the best choice for those who want to check all the boxes. You choose where to go, of course, if the weather allows it.
You can visit the tiniest beach of the world in Langford Spit, splash around and relax on the warm sand before watching a breathtaking sunset. Everything is possible!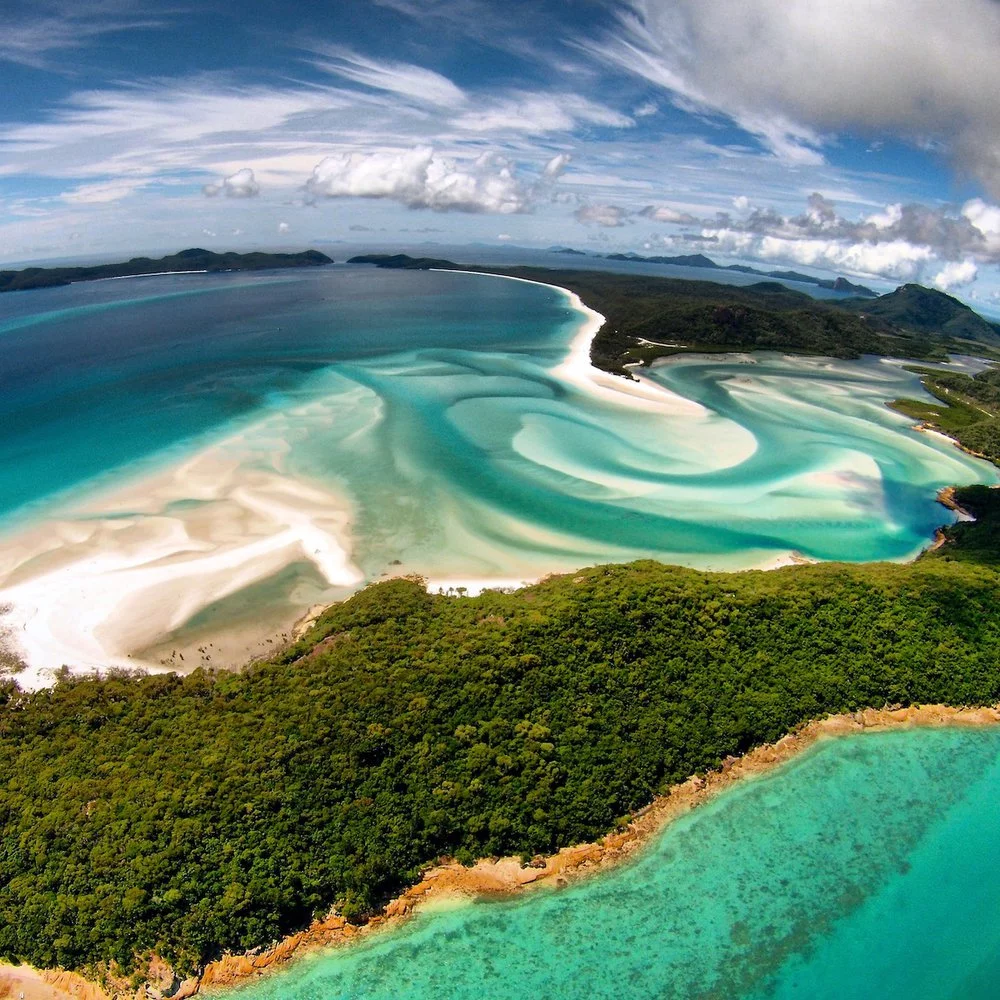 SUNSET CRUISES ON AIRLIE BEACH BAY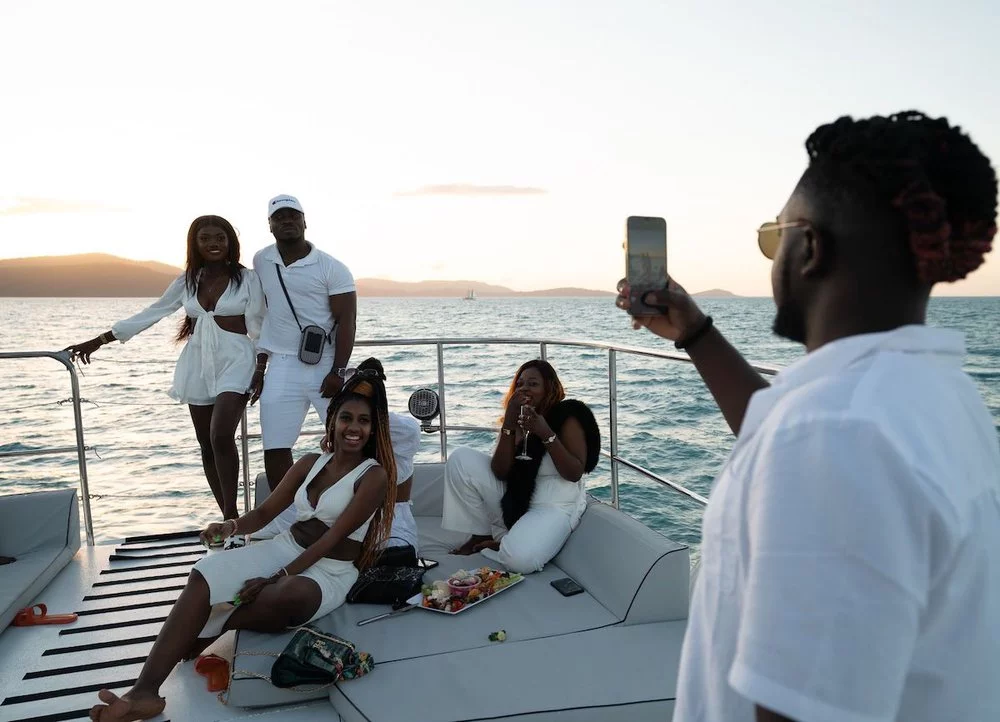 Sunset cruises on Airlie Beach Bay are just the perfect way of celebrating a special occasion like birthdays, engagements and anniversaries.
The view of the picturesque town of Airlie from the ocean is something you need to see with your own eyes. You can choose from a shared tour or a private experience, which can be either on a sailing catamaran or on a small powerboat vessel.
Wings Sunset Sail on Airlie Beach Bay is suitable for big groups gatherings, like a Hens & Buck celebration. Wings catamaran can take up to 35 guests and include BBQ, foredeck jacuzzi and fully-air conditioned vessel.
But in case you are after something smaller, you can book a private vessel that can take a maximum of 6 guests. What can be better than cruising around Airlie Beach Bay with your best mates during the magic hour of the day?
Airlie Beach Express - Sunset Cruise also includes a seafood platter and cold storage for BYO drinks.
Day trips can be the perfect match with your holidays' itinerary if your goal is to enjoy a fast and amazing trip to the Whitsundays, returning on time to continue the party in town.
As you may already know, there are so many things to do and see in the Whitsundays Islands and a day trip may not be enough! An overnight experience will allow you to go at your own pace, taking all the time you need to appreciate this natural wonder and reconnect with nature.
Let the sight of an amazing night sky lull you to sleep and wake up in paradise! Get to the best spots of the Whitsundays Islands before the crowds and discover the underwater world when no one is around. Check out Wings Sailing Private Charters for more.